Nylon Braided Fuel Hose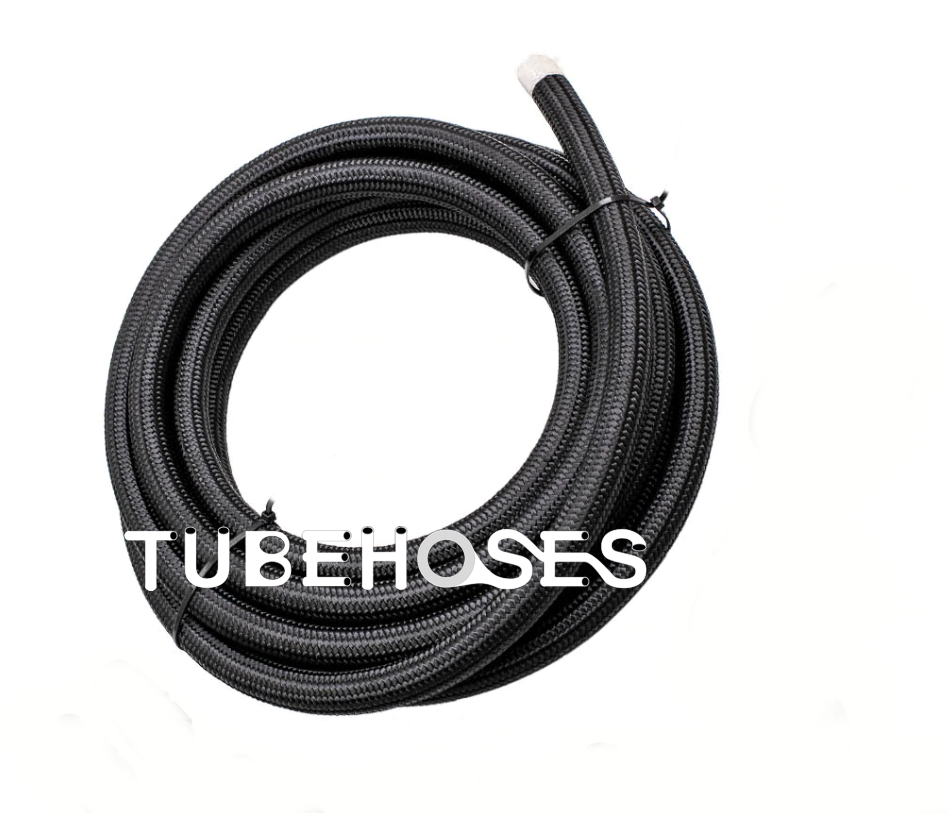 Product name : Nylon Braided Fuel Hose
Products Category: > Rubber Fuel Hose > Nylon Braided Fuel Hose

Nylon Braided Fuel Hose
Construction: Tube: NBR/CPE synthetic rubber
Pressure Rating: 350 Working PSI / 1500 Burst PSI
Temperature Rating: -40F to +300F (-40°C to + 150°C) under most operating conditions.
Color: Black.

Application: fuel, lube, alcohol, ethanol, coolant and air for automobiles or marine engines, most suitable for racing cars & motor racing bikes.
Standard length: 50m/100m
This Nylon braided rubber hose is constructed of a tough, abrasion-resistant Nylon sheathing, bonded to the textile inner braid embedded in the synthetic rubber liner. This gives the hose incredible flexibility, while maintaining the ability to withstand high vacuum and pressure. It can withstand a maximum pressure rating of 350 psi.

The Nylon braided rubber hose can take the most demanding conditions and still deliver you to the winner's circle.
Polyurethane is flexible and strong and when combined with stainless steel braid can perform under high pressure and continuous flexing and vibration conditions.
Send Inquiry :