Low Pressure Propane Hose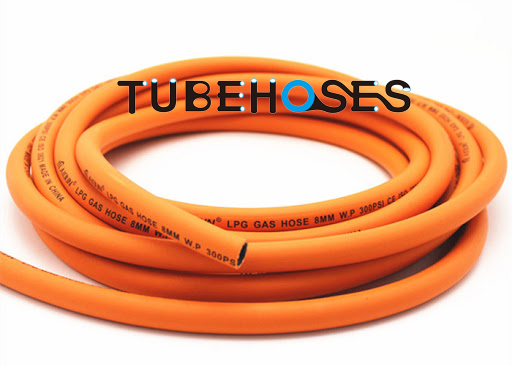 Product name : Low Pressure Propane Hose
Products Category: > LPG Gas Propane Hose > Low Pressure Propane Hose

Single layer rubber tube or polyester fiber reinforced structure for connecting with the shut-off valve with pressure reducing device such as LPG MPs CNG CH4 and the combustion apparatus. It is commonly used in families. The maximum working pressure is 0.2MPa (2bar).

Description:
1, Construction: Tube: SBR synthetic rubber.
Reinforcement: Polyester fiber braided.
Cover: SBR&NR synthetic rubber.
2, Appearance: smooth surface
3,Applicable temperature: -30℃ - +90℃
4,Color: Black, orange etc.
5,Application: Mainly used for conveying of gas or LPG for household fuel gas system or industrial
equipment system.
Standard length: 2m, 5m or as customers'request.
Fitting type: Brass or iron 3/8"left thread female
Send Inquiry :