EPDM Heat Resistant Rubber Water Hose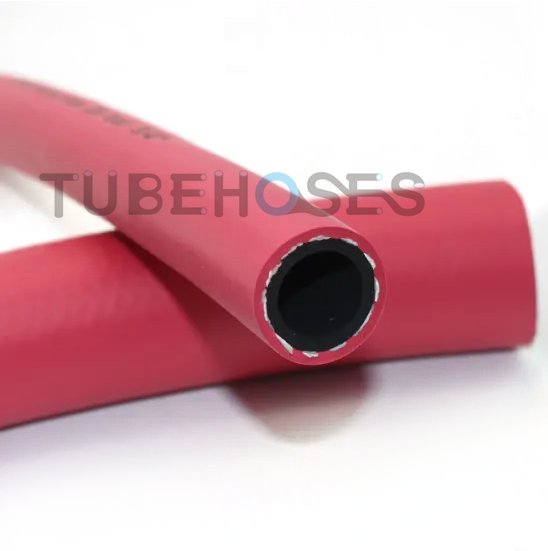 Product name : EPDM Heat Resistant Rubber Water Hose
Products Category: > Rubber Water Hose

EPDM Heat Resistant Rubber Water Hose
This is a type of specially designed heat resistant hose. It is applied to circulating high temperature hot water, hot air and low - pressure steam in such demanding industrial place as chemical plants, refineries and wharves. It is characterized by aging and weather resistant and can be used all day long and st all weather.

As it is non-professional steam pipe, the pressure should be reduced while steam circulation. Please consult our engineer for details.
Structure:
1, Inner tube: EPDM rubber
2, Middle reinforcement: high-tensile polyester fiber braided.

2, Outer layer: EPDM rubber
Color: Red, Blue, Black, etc
Appearance: Smooth surface.
Temperature: -30 deg C to 150 deg C
Send Inquiry :
Related Products :